Personalized Your Own
Illuminated Halloween Tree(Including all accessories)
Material: Resin
Product size: 10.5*10.5*15CM
This is the illuminated tabletop tree that showcases the characters as they celebrate Halloween. Its base displays Charlie Brown moving jack-o'-lanterns, Lucy enjoying candy after a night of trick-or-treating, and Linus and Sally awaiting the Great Pumpkin.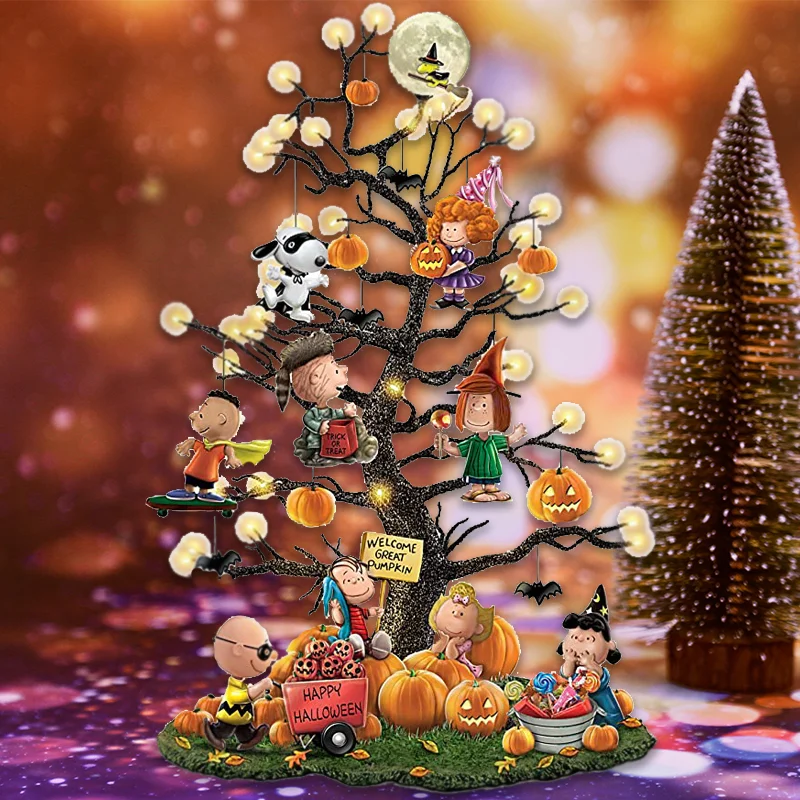 carefully designed and hand-made Christmas tree with various statuettes you like, pushed by Charlie Brown A trolley full of pumpkin lanterns, sweet Sally and hopeful Linus loyally wait.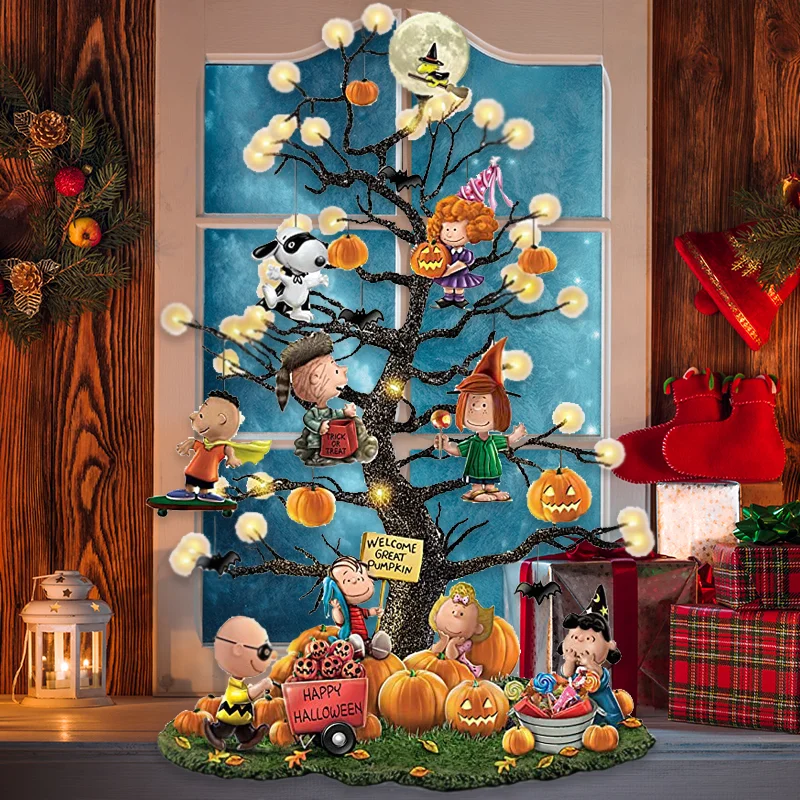 We also have a beautiful christmas tree!Its base displays Charlie Brown visiting Lucy at her psychiatrist's booth while its branches hold ornaments of Schroeder playing his piano; Pigpen, Peppermint Patty, and Marcie caroling; Linus in his shepherd's costume; Snoopy decorating his doghouse along with Woodstock; and Sally mailing her letter to Santa.


Show details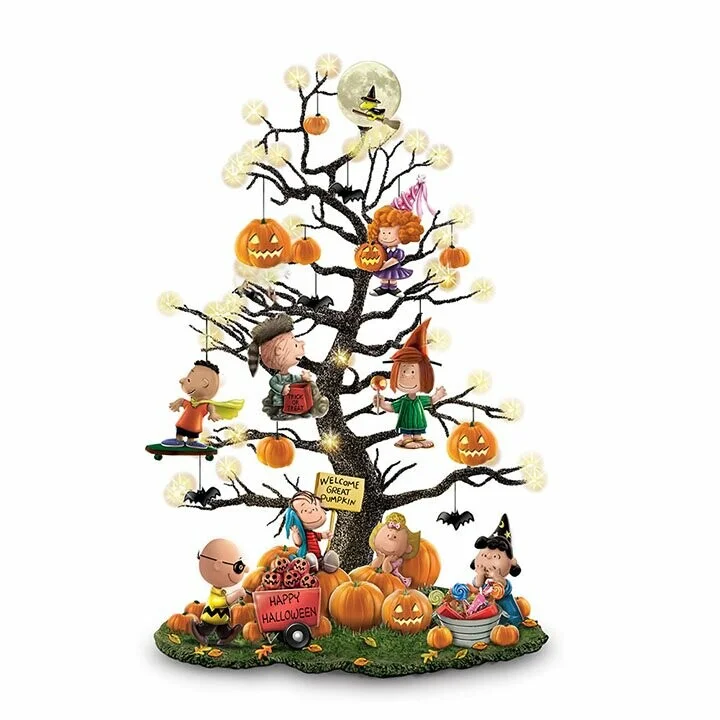 Show details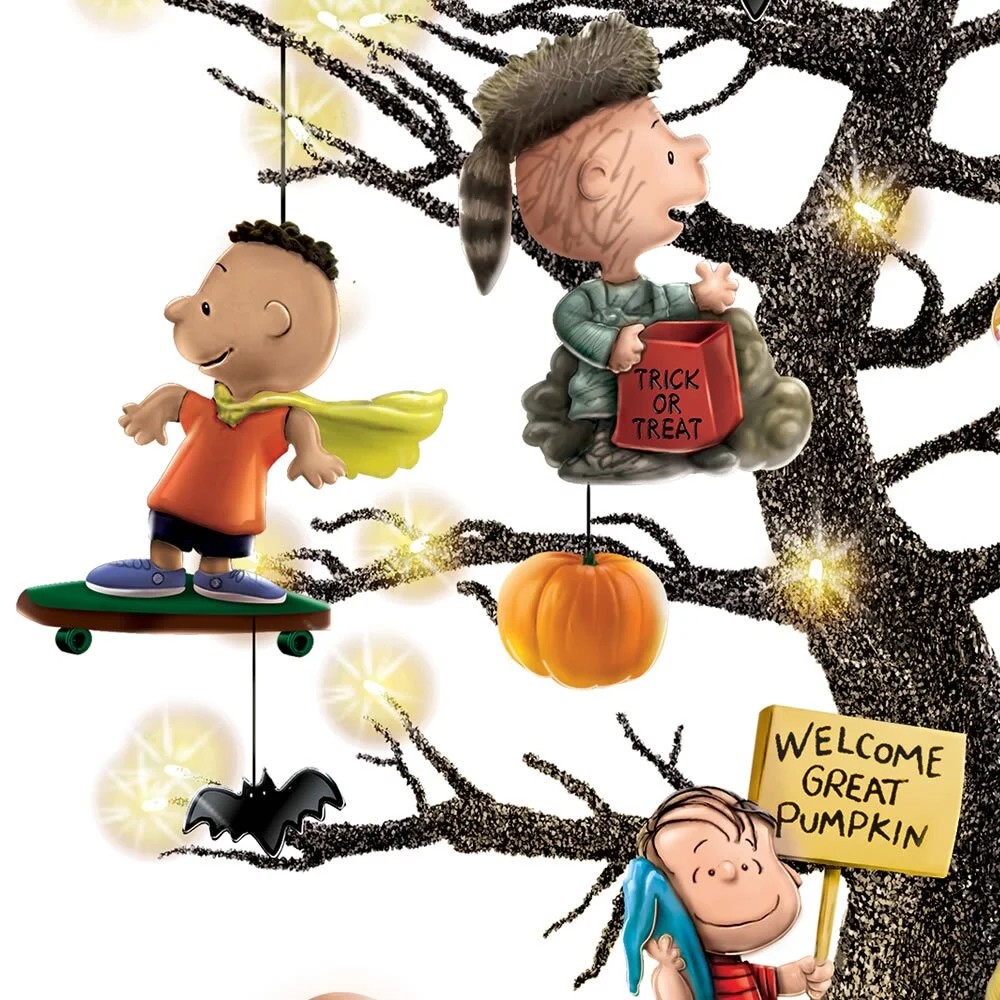 Show details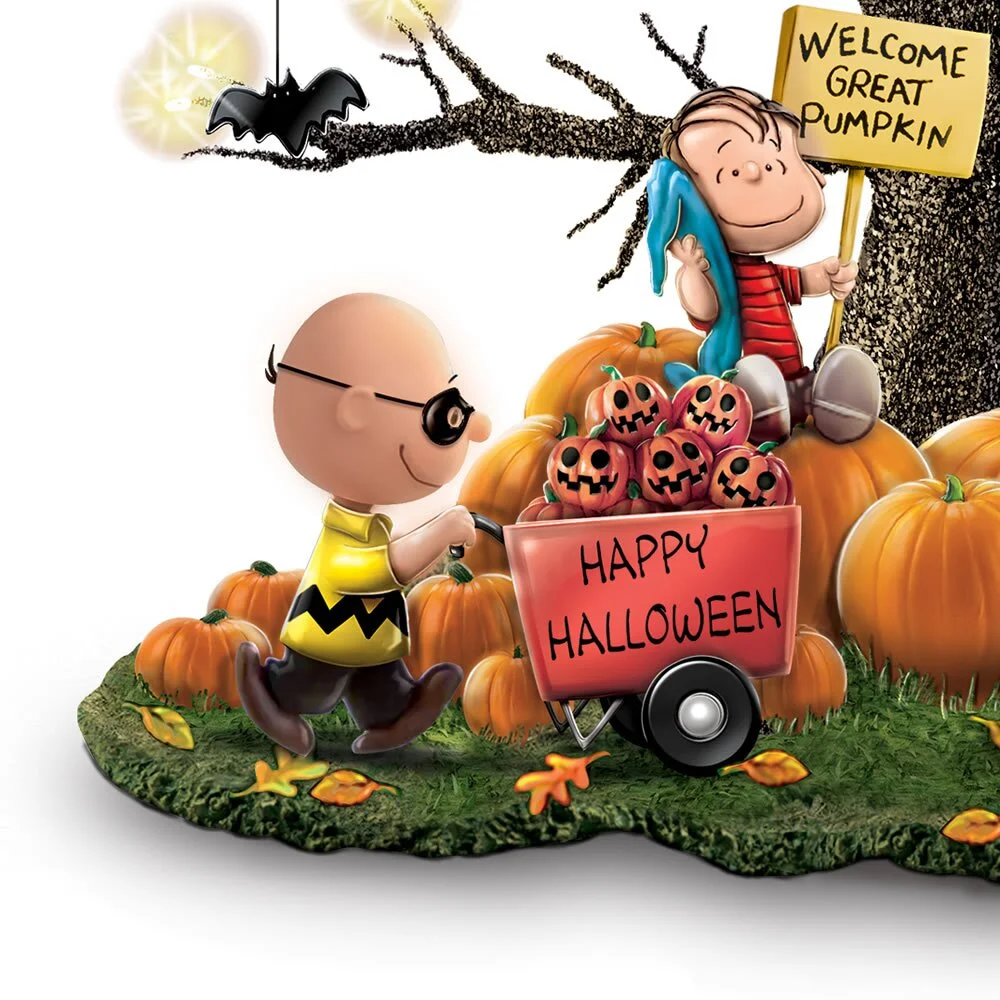 Show details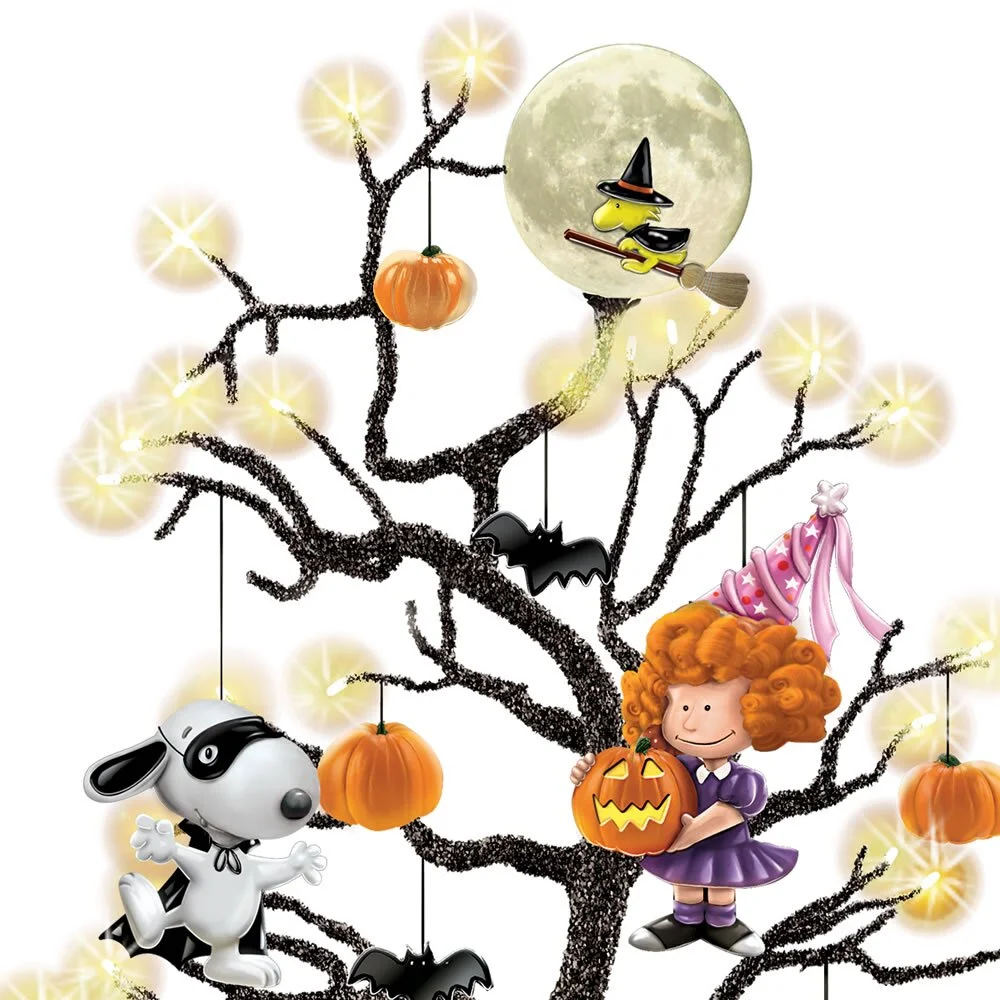 Show details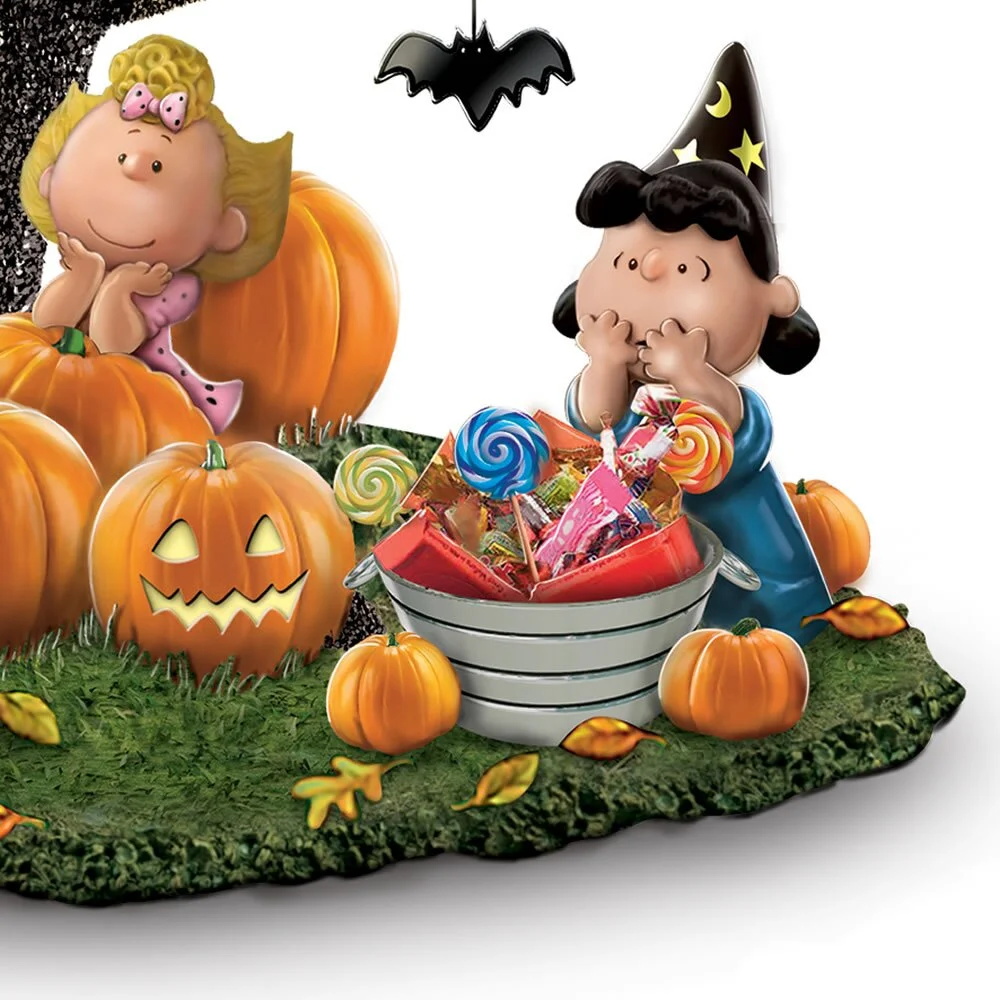 Features:
carved pumpkin lanterns, "flying" bats and small pumpkins to decorate the pumpkin sticker theme display stand
requires 3 x'AAA' batteries ( Not included)